Home
---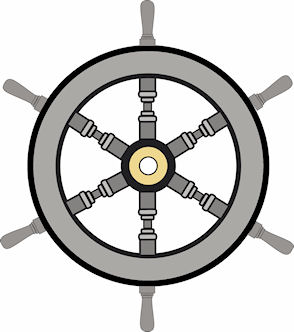 LAPWARE DECK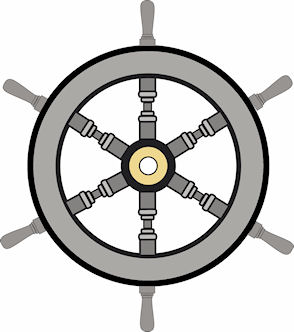 LAST UPDATED

SEPTEMBER 8, 2017
READ NOTE BELOW - IMPORTANT!
LAPWARE
is NEVER prorated for daily or weekly purchases.
PLEASE purchase your LAPWARE monthly license when you have the available time to study.
PLEASE go to the Download menu option in the brown bar once logged in and download the 17 page instruction manual.
Please view, after logging in to LAPWARE, the Training Videos on the far right of the brown bar.
L

AP

WARE DECK

LAPWARE ENGINE

You are Here

Click on LOGIN in the brown bar across the top of your screen
LAPWARE - HTML 5 Program
To All LAPWARE Users
After a little over one and one-half years of programming, we are finally ready to post our NEW HTML 5 LAPWARE program. This is being done so that different devices, such as the most popular iPad, can be used to access LAPWARE.
We are looking at making this change Saturday at 2:00 pm - September 9th. NOTHING should be done with LAPWARE as of 2:00 pm on Saturday because all of the database information for users will be locked down and then transferred to our new server, verified and license(s) applied.
It will take between 24 to 36 hours to complete the migration so there will be NO AVAILABILITY to access LAPWARE this coming weekend.
To those sitting next week PLEASE make preparation to print out some tests or questions from exams created so you can study while the program is OFF LINE. We apologize for this inconvenience. We believe providing better mobile and tablet access was an important feature to give to our loyal users.
The Review Questions screen and Test module contain the majority of changes. Also, the LAPWARE home page has changed. It will be easier to navigate and access information.
NEW DATABASE URL
www.Lapware.org - This is the SAME URL as you have been presently using but will take you to a NEW HOME PAGE from which one can purchase either Deck or Engine, or LOGIN using their EXISTING or PRESENT Login Name and Password.
If anyone has any problems as of MONDAY, September 11, PLEASE email Richard Plant being specific as to what your problem might be so I can pass it on to the programmers who will then look at and repair it, if needed. My email address is rm.plantmd@gmail.com.
Instructors, teaching a License Advancement Course, please CALL ME on my cell phone which you should have. I will be better able to assist and rectify your problem encountered then waiting for me to check my email.
OLD DATABASE URL
www.Lapware2016.org - This is the URL to access the OLD database but again remember, you are strongly encouraged to use the NEW program. Eventually the OLD program will be removed from the server. No time frame has been determined to accomplish this removal. Instructors will still need access to copy and print their test templates and exam codes to regenerate in the NEW HTML5 program.
Key Differences
1. Purchase Engine or Deck from the same URL: www.lapware.org
2. ONLY DECK has been updated to have the Test and Review Questions program. Engine will also be updated after the Deck Pilot. recreate them, as stated above.
4. The Engine URL is still www.lapwareengine.org Engine users can still purchase the program at this URL as well as login for regular
5. REPETITION of this is important for INSTRUCTORS. YOU MUST RECREATE your test templates and exam code YOU CREATED in the OLD database. NO TESTS GENERATED or EXAM CODES created by users (students or instructors) will be carried over to the NEW program.
6. The Test Modules and Exam Codes that the LAPWARE administrators have created for the study of exams just prior to sitting will be copied over to the NEW Program.
7. YOUR SAME LOGIN NAME AND PASSWORD can still be used to access the program.
8. Finally: The NEW DECK question numbers presently use the NMC CODE in the format of 1.2.3.4-5, etc. It is our hope to ATTEMPT to make this change PRIOR to the upload of the program but if not, they will be changed within the next few days or weeks to a sequential number. For example, Rules of the Road will be numbered from 1 to 1030. Deck General will be numbered from 1031 to the end, then Navigation General, Safety and Navigation Problems. This will make it easier for users to look up specific questions and ONLY one number will be assigned to a question in a book. You will NO LONGER have multiple question 1 in from 1 to 5 books. Just one of the many changes we will be making behind the scenes to make things easier. We are told by our programmers that with this new HTML 5 program language, we will also be able to add new features or reports more easily so anticipate that and we will notify you as we do so.
PLEASE feel free to make comments on this NEW HTML 5 program - PRO or CON - we take criticism as constructive criticism so that we might be able to consider your comments to make improvement to keep LAPWARE as the best study aid on the market.
Thank you for your purchase and use of LAPWARE.
Richard Plant and Captain Joseph Murphy
eBooks - www.LAPWARE-StudyAids.org
Something else being worked on is the posting of eBooks for sale on the https://www.LAPWARE-StudyAids.org website. Let's just give a very brief overview of their capability as instructions on the use of these eBooks are still being created.
TWO versions of the eBooks are being posted.
DRM (Digital Rights Management) files allow users to purchase and download and view these eBook files on just ONE computer BUT these do require INTERNET ACCESS to view the files. These existed from 2010 to about 2014.
In 2014 we requested our programmer to develop protected PDF eBook files that could be taken to sea and viewed WITHOUT INTERNET ACCESS. These APM (ArtistScope Portable Media) files are NOW available as of May 2017. They work on Windows operating computers including the Mac Book Pro running Parallels with Windows installed on a Virtual Machine (VM). These reference manuals are fully linked and bookmarked for ease of use. Rather than trying to describe all of the 7 DRM and 7 APM eBooks posted, their cost and capability, please go to the https://www.Lapware-StudayAids.org website and read about them there. Each eBook has an EXCERPT file that SHOULD be downloaded FIRST to verify that your computer will display these files. The need for THREE FREE proprietary program files needs to be downloaded and installed to view these file. MORE eBooks will be added to the list. Since this is a new concept, please give us your comments PRO or CON about the use of these eBooks. A list of the books available is listed below BUT check out the website for a more detailed explanation of each. Thank you.
*******************************************************************************************
Stability by LAPWARE
Rules of the Road Handbook
Rules of the Road Handbook + NMC questions + NMC Illustrations (all within one eBook - fully linked and bookmarked)
33 CFR July 2016 - Volumes 1 to 2 (as required in the exam room in hard copy)
46 CFR Oct 2016 - Volumes 1 to 7 (as required in the exam room in hard copy)
49 CFR Oct 2016 - Volumes 1 to 2 (as required in the exam room in hard copy)
Pub HO 102 - International Code of Signals
AND MORE ARE BEING GENERATED.
*******************************************************************************************
NONE of these eBooks can be printed, edited, distributed, etc. and are locked to the user's hard drive ID protecting the Author's work. ANY Author wishing to post his/her own eBook can easily do so and, other then a yearly fee to post the book on our server, they will receive 97.01% of the cost of their eBook sales, with PayPal earning 2.99% for the handling of the transfer of money from the purchaser's credit card to the Author's account. EACH must set up a PayPal account to allow such a transfer. Compare this to hard copy publishers who offer authors a mere 10% to 15% of the cost of the sale of the book. For a $40 eBook an author earns $38.80 rather than $4 or $6. Which is a better deal? Hopefully more Instructors will develop updated REFERENCE manuals that benefit the maritime industry and earn some money in doing so. These eBook references can easily be taken to sea and used there for reference, study and review, BUT ONLY IN THE APM format.
Captain Joseph Murphy Retiring from Massachusetts Maritime Academy
On January 7, 2017, Captain Joseph Murphy will be retiring after 30 years of teaching at Massachusetts Maritime Academy. This, of course, is after a long seagoing career with the Masters, Mates and Pilots.
Joe is an integral part of LAPWARE, Deck and Engine, the most popular license advancement training program used by the maritime industry.
I would ask that you, and possibly your students, write letters to Joe congratulating and thanking him. With not only LAPWARE but with Joe's "Murphy Books" he alone has probably helped more mariners achieve obtaining their license exam with his knowledge and skill imparted in both of these programs.
Joe will dedicate his retirement time to full time work on improving LAPWARE which is being re-written in HTML 5 and hopefully will be released to the public in the near future. PRIOR to its release all will be notified of how it is expected this new program is to be integrated to individuals as well as the many maritime schools purchasing LAPWARE licenses. It is our intent to have BOTH the original program and the new program available for instructors to use as they learn the new system and transition from the old to the new. Again, BOTH Deck and Engine, OLD and NEW questions will be included in BOTH programs for the benefit of students, mariners, instructors and the industry. All should know that the OLD questions will eventually terminate on March 24, 2019.
Let's each offer to Joe a "Job Well Done" for his lifelong effort in not only seagoing, training, and writing but serving three terms on the MERPAC committee. Truly a dedicated Merchant Mariner interested in seeing mariners educated to the highest degree.
Thank you.
Kindest Regards,
Richard Plant
Joe's email address is:
CaptMurphy@verizon.net
July 28, 2016
Today, July 28, 2016, Captain Kirsten Martin, Commander of the NMC, posted the below link which will affect all U.S. Coast Guard licensed/credentialed merchant mariners. That is one of notifying the industry that the NMC, on or about September 1, 2016, will pull down from their NMC website ALL EXAM QUESTIONS (old and new databases) as well as ALL ILLUSTRATIONS.
This is being done under the authority of a wavier being granted by Congress in the USCG Authorization Action of 2015-2016 allowing the NMC to be EXEMPT from the Freedom Of Information Act (FOIA) in that no one, outside of the government, will be allowed to FOIA any information on exam questions. Instead, sample exams will be made up to give examples of the type of questions one can expect to see on their exams (deck and engine). It is going to be very interesting to see how the NMC possibly covers in a mere few sample questions or exams the estimated hundreds of exams they are required to generate as indicated in their NMC Deck and Engine Guide Books (OLD and NEW) and in accordance with the 46 CFR 11.910 (Deck) and 11.950 (Engine) regulations which also affect OSV, MODU and other vessel types.
It is my personal opinion that now the NMC has finally closed the doors on wishing to be informed when any question errors exists - and I assure you, they do exist. Only recently, I discovered TWO questions that result in an INCORRECT answer based upon the information NMC provides and it has been confirmed. The OLD database question has existed for a MINIMUM of FOUR YEARS and the sister question in the NEW database has existed for TWO YEARS. I just downloaded the questions to confirm that they are BOTH still listed incorrectly. I only ran across these errors by accident and if I did not find them in the last FOUR years, I assure you, the NMC will never find them.
Mariners will continue to lose points on their license exams for errors the NMC wishes NOT to learn about or seek assistance to correct, while mariners waste hard earned money to sit for an exam and maybe fail because the questions are NOT 100% accurate. How much more money in lost wages, benefits, etc. will mariners continue to lose? How much more money need be paid by mariners to retake exams that possibly should have passed the FIRST time around? No one will ever know - NOT after September 1, 2016.
Merchant_Mariner_Credential_Examainations.pdf
Richard Plant, LAPWARE, LLC - President
PS: In case any of you noticed, and I promise you I posted it JUST AS I DOWN LOADED IT FROM THE NMC WEBSITE, that the word examinations is spelled as "exam
a

inations" on the NMC website. They might change this when they read our posting, BUT it just goes to prove what I stated above. YES, we all make mistakes but it is NICE to have someone with a sharp eye looking over ones shoulder to make sure they don't ROYALLY SCREW UP.
February 23, 2016
After logging into LAPWARE please go to the INFORMATION page and read the rather long explanation of what has been happening in NMC as well as with LAPWARE. Enough said here. Thank you.
Generate Template and Generate Template Test
Student Generate Template and Tests-Deck.pdf
We have requested our programmers to install the NEW FEATURE in LAPWARE which allows students/users/mariners the capability to be able to generate their OWN Test Templates. You will soon see on your Main Menu the option to "Generate Template". Below that will be the existing Generate Template Test. The new Generate Template allows you to select from the various books and categories questions, along with the number of questions desired per category, that you would like to have in your Test that you name. Use common sense in naming your templates so you can find them more easily later on.
We cannot give a full description of the feature at this time as it will take about 10 pages to fully explain its capability and use. However, let me mention the limits to the feature so you know what they are. First, you can generate an UNLIMITED number of Templates BUT you can only generate ONE test, with answer sheet, at a time which will be displayed on your MY TEST screen. When generating the Test from the Template make sure you select either TEST or STUDY TEST as desired. This test and answer sheet can be either saved to your hard drive or printed for future reference. The second test generated from the same, or any other template, will overwrite the first test and answer sheet. This is done so that users do not clutter up their MY TEST screen with hundreds, or more, of various tests. Second, the test has a limit of generating only 100 questions, even if you select more then that number. This is just a protection so that no one can get copies of our entire database of information. The whole purpose of this feature is so that you do NOT have to bother your instructor and can generate templates that will randomly select questions from areas (categories) you might feel you are weak in. Our aim is to further assist you in being able to pass your license exam and learn from your mistakes, especially in these areas of weaknesses. Good luck and we hope you like this feature.
A complete set of instructions for DECK officers has been developed and posted above for you to view, download or print.
Richard Plant and Captain Joseph Murphy