Home
---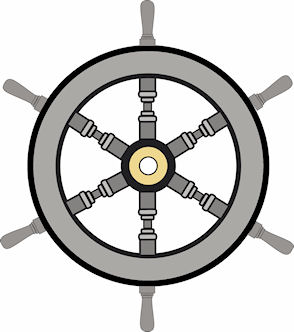 LAPWARE DECK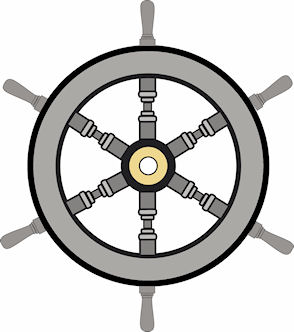 LAST UPDATED

DECEMBER 28, 2016
LAPWARE will NOT work on an iPad. LAPWARE is NEVER prorated for daily or weekly purchases.
PLEASE purchase your LAPWARE monthly license when you have the available time to study.
PLEASE go to the Download menu option in the brown bar once logged in and download the 17 page instruction manual.
Please view, after logging in to LAPWARE, the Training Videos on the far right of the brown bar.
L

AP

WARE DECK

LAPWARE ENGINE

You are Here

Click on LOGIN in the brown bar across the top of your screen
Captain Joseph Murphy Retiring from Massachusetts Maritime Academy
On January 7, 2017, Captain Joseph Murphy will be retiring after 30 years of teaching at Massachusetts Maritime Academy. This, of course, is after a long seagoing career with the Masters, Mates and Pilots.
Joe is an integral part of LAPWARE, Deck and Engine, the most popular license advancement training program used by the maritime industry.
I would ask that you, and possibly your students, write letters to Joe congratulating and thanking him. With not only LAPWARE but with Joe's "Murphy Books" he alone has probably helped more mariners achieve obtaining their license exam with his knowledge and skill imparted in both of these programs.
Joe will dedicate his retirement time to full time work on improving LAPWARE which is being re-written in HTML 5 and hopefully will be released to the public in the near future. PRIOR to its release all will be notified of how it is expected this new program is to be integrated to individuals as well as the many maritime schools purchasing LAPWARE licenses. It is our intent to have BOTH the original program and the new program available for instructors to use as they learn the new system and transition from the old to the new. Again, BOTH Deck and Engine, OLD and NEW questions will be included in BOTH programs for the benefit of students, mariners, instructors and the industry. All should know that the OLD questions will eventually terminate on March 24, 2019.
Let's each offer to Joe a "Job Well Done" for his lifelong effort in not only seagoing, training, and writing but serving three terms on the MERPAC committee. Truly a dedicated Merchant Mariner interested in seeing mariners educated to the highest degree.
Thank you.
Kindest Regards,
Richard Plant
Joe's email address is:
CaptMurphy@verizon.net
July 28, 2016
Today, July 28, 2016, Captain Kirsten Martin, Commander of the NMC, posted the below link which will affect all U.S. Coast Guard licensed/credentialed merchant mariners. That is one of notifying the industry that the NMC, on or about September 1, 2016, will pull down from their NMC website ALL EXAM QUESTIONS (old and new databases) as well as ALL ILLUSTRATIONS.
This is being done under the authority of a wavier being granted by Congress in the USCG Authorization Action of 2015-2016 allowing the NMC to be EXEMPT from the Freedom Of Information Act (FOIA) in that no one, outside of the government, will be allowed to FOIA any information on exam questions. Instead, sample exams will be made up to give examples of the type of questions one can expect to see on their exams (deck and engine). It is going to be very interesting to see how the NMC possibly covers in a mere few sample questions or exams the estimated hundreds of exams they are required to generate as indicated in their NMC Deck and Engine Guide Books (OLD and NEW) and in accordance with the 46 CFR 11.910 (Deck) and 11.950 (Engine) regulations which also affect OSV, MODU and other vessel types.
It is my personal opinion that now the NMC has finally closed the doors on wishing to be informed when any question errors exists - and I assure you, they do exist. Only recently, I discovered TWO questions that result in an INCORRECT answer based upon the information NMC provides and it has been confirmed. The OLD database question has existed for a MINIMUM of FOUR YEARS and the sister question in the NEW database has existed for TWO YEARS. I just downloaded the questions to confirm that they are BOTH still listed incorrectly. I only ran across these errors by accident and if I did not find them in the last FOUR years, I assure you, the NMC will never find them.
Mariners will continue to lose points on their license exams for errors the NMC wishes NOT to learn about or seek assistance to correct, while mariners waste hard earned money to sit for an exam and maybe fail because the questions are NOT 100% accurate. How much more money in lost wages, benefits, etc. will mariners continue to lose? How much more money need be paid by mariners to retake exams that possibly should have passed the FIRST time around? No one will ever know - NOT after September 1, 2016.
Merchant_Mariner_Credential_Examainations.pdf
Richard Plant, LAPWARE, LLC - President
PS: In case any of you noticed, and I promise you I posted it JUST AS I DOWN LOADED IT FROM THE NMC WEBSITE, that the word examinations is spelled as "exam
a

inations" on the NMC website. They might change this when they read our posting, BUT it just goes to prove what I stated above. YES, we all make mistakes but it is NICE to have someone with a sharp eye looking over ones shoulder to make sure they don't ROYALLY SCREW UP.
February 23, 2016
After logging into LAPWARE please go to the INFORMATION page and read the rather long explanation of what has been happening in NMC as well as with LAPWARE. Enough said here. Thank you.
Generate Template and Generate Template Test
Student Generate Template and Tests-Deck.pdf
We have requested our programmers to install the NEW FEATURE in LAPWARE which allows students/users/mariners the capability to be able to generate their OWN Test Templates. You will soon see on your Main Menu the option to "Generate Template". Below that will be the existing Generate Template Test. The new Generate Template allows you to select from the various books and categories questions, along with the number of questions desired per category, that you would like to have in your Test that you name. Use common sense in naming your templates so you can find them more easily later on.
We cannot give a full description of the feature at this time as it will take about 10 pages to fully explain its capability and use. However, let me mention the limits to the feature so you know what they are. First, you can generate an UNLIMITED number of Templates BUT you can only generate ONE test, with answer sheet, at a time which will be displayed on your MY TEST screen. When generating the Test from the Template make sure you select either TEST or STUDY TEST as desired. This test and answer sheet can be either saved to your hard drive or printed for future reference. The second test generated from the same, or any other template, will overwrite the first test and answer sheet. This is done so that users do not clutter up their MY TEST screen with hundreds, or more, of various tests. Second, the test has a limit of generating only 100 questions, even if you select more then that number. This is just a protection so that no one can get copies of our entire database of information. The whole purpose of this feature is so that you do NOT have to bother your instructor and can generate templates that will randomly select questions from areas (categories) you might feel you are weak in. Our aim is to further assist you in being able to pass your license exam and learn from your mistakes, especially in these areas of weaknesses. Good luck and we hope you like this feature.
A complete set of instructions for DECK officers has been developed and posted above for you to view, download or print.
Richard Plant and Captain Joseph Murphy